An Extended History of the Life and Times of
Ranger Kidwell-Ross

Sometime after this picture was taken, I successfully made it through grade six of a one-room school called Hunter's Prairie. School was run by a saint named Mrs. Haerlen. I would never have thought to ask her first name, nor would any of my other classmates. Through her genius for teaching, I earned the first-ever trip by a 7th grader to the county spelling bee. I wish I could still recall the word that tripped me up.
Somewhere around then, my 4-H activities also took me to the county and state fairs through my bachelor and crafts projects. My Mom started the Saturday afternoon bachelor projects for our club, to my initial mortification. When, to my surprise, many of my guy friends immediately signed up to have her teach them how to cook, can, sew, bake, etc., I ended up joining in. It was only later I learned Mom's real motivation was to make sure her son didn't ever have to be in a relationship he didn't want just because he couldn't take care of his basic needs. Wise lady.
I recall ending up with the top Bachelor project in our county one year, and tops in Arts & Crafts the next. At one point, I went off to the state fair with a blue ribbon demonstration on how to iron pants, and also qualified on the state level to perform on our county's cookie judging team. Knowledge of both has been very valuable at one time or another. Although I avoid the ironing whenever possible, I can still get a snap crease in trousers if need be. The cookie judging practice I've taken up as an ongoing activity that I pray may never end.
I had the usual blah-blah-blah high school experience, with Honor Society, annual staff and all that. Ended up as senior class president at Sequim High in 1968, then freshman class president at Peninsula Jr. College the next year. After that, my interests waned in that area once I joined the band, Rain, that would provide the means for working my way through the rest of my college education.
It was a great way to earn my money for college, though actually quite grueling. Our four band members were able, with help from our professors, to schedule all our classes from Monday through Wednesday. Then, on most Wednesday afternoons we'd pack up our gear and head north to Canada (about 30 miles) to some nightclub where we'd be booked through Saturday night. On Sunday mornings, we'd head back home and study for the tests we usually had on Monday, then repeat. It was a great way to gain a worldly education along with the book-learning. What I saw others do in that timeframe has kept me away from cigarettes, drugs and anything more than moderate drinking.
When I graduated, in 1973, the rest of the band still had a year to go. And, by this time we had gained quite a following wherever we played. My bandmates pleaded with me to find something to do that wouldn't break up the good thing we had going. I've thought I may be the only person with a graduate degree in Economics gained as a result of not wanting to break up a rock and roll band...
That occurred in 1976, at Western Washington University. Back then, it was standard practice to ask several professors to write some kind of reference letter before leaving for the 'real' world. I guess that way it's figured that everyone will be sure to have something tangible to take with them.
I was pleased to find that my mentors had all discussed how well I'd done in my studies, how prepared I was to hit the 'economist trail' and so forth, except for one lone letter: The good Professor Mayer, who I confess I had always thought of as rather stodgy and hard to get along with, said not much more than that he had found me "unfailingly cheerful." At the time I admit to being dismayed at his analysis, putting it into the category of scant praise. Now, after well over 20 years worth of those real world business experiences under my belt, I think his analysis may well have represented the highest compliment of all.
I've been fortunate so far to enjoy a diverse career, one which has allowed me to develop expertise in several different arenas. These ventures have been as divergent as promoting concerts for the likes of Mel Tillis, Barbara Fairchild and Don Williams, which occurred not long after I left the cozy confines of Western, to being a co-founder in Media Synergy, Inc. a website development group.
In between I had a memorable stint as Vice-President of Marketing with a company called Business Law Marketing.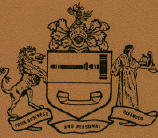 It was the Seattle-based sales arm for the (then) brand new concept of offering structured prepaid legal packages to the business community. Service was provided by the largest private attorney network in the United States, at the time 1500 law firms in 42 states. The plans were administered by the Don Caldwell Corporation, of Sacramento, California. During my tenure as VP, I was able to get the company's innovative marketing effort featured in INC. Magazine, as well as in many local and regional publications.
When I chose to leave both Business Law Marketing and the Seattle area, Caldwell offered me my own contract if I would continue the marketing effort wherever I ended up. I secured venture capital for this start-up, which I incorporated as American Group Legal, by developing and writing a seven volume set of management, sales and training manuals revolving around the concept.
These were compiled, it's hard to now believe looking back, on a Commodore 64 computer. That's a lot of disk swapping, I can tell you! At the time, however, it was close to state-of-the-art in the world of general computing. Remember when simple word processing would draw a crowd? If so, you may also recall that the Commodore certainly had great games and graphics for its time, too.
When they were introduced, this set of manuals was acclaimed as the most innovative and comprehensive in the U.S. prepaid legal service's marketplace. American Group Legal was headquartered in Birmingham, Alabama, and we marketed both business and personal legal packages through associations and other groups. In 1986, I sold my equity to one of the other partners and founded a company I called Ranger Marketing Communications.

My intent was spelled out in the name: I, Ranger, would be Marketing Communications. As it turned out, I ended up specializing in the development of informational materials for a wide range of businesses in the area. Mostly I assessed what they needed and then produced it: brochures, newsletters, business plans, company conduct handbooks, operations manuals and more. I found that I liked working with management in a company to assess the firm's needs. I also discovered that I seemed to hold a competitive advantage when it came to suggesting, and then carrying out, workable communication's solutions.
Because NASA's Marshall Space Flight Center was located locally, several clients were of the high tech variety. In fact only one, Schwarze Industries, Inc., specialized in what might be termed 'low tech.' They made, of all things, parking lot sweepers. Probably like you, I had never given much thought whatsoever to the concept of pavement sweeping. I actually had no real idea how trash was removed from urban asphalt areas.
When I decided to move back to the Northwest in 1989, however, I kept working with Schwarze. Their company made a superior product, was run by people who were sincerely trying to do things right, and the founder's son, Mark Schwarze, was well trained and about to take over the helm. We developed a comfortable relationship, and I have remained with them as a media and public relations' consultant.
Since 1984, we have been producing for them what has become the premier industry magazine, called American Sweeper. It's the only magazine in America that's won an APEX Award for Publication Excellence in every year since its inception. This award was especially gratifying in the earlier years because most of the articles in American Sweeper were self-written.
I have also penned and published for the Schwarze company a comprehensive industry manual of over 150 pages entitled The Fundamentals of the Power Sweeping Business, as well as a host of other presentation material, brochures, sales training and support systems and more. We've also produced a number of Operation Manuals for the company's product line, as well as their brochures. During the time they've been a client, their gross sales have increased by more than sixfold.
Conducting seminars for Schwarze has also been an enjoyable task. These have been targeted at assisting a market segment of their clients, private sweeping contractors. Presentation topics have included developing effective marketing and business promotion techniques, putting into place quality customer relations plans and other business topics. One of these, Marketing Your Services, Marketing Yourself, has proven to be one of the most popular seminars at several conventions. As an 'industry expert,' I have also had a number of articles published on related topics in other trade journals and magazines.
While I continue to work in print media, at present I find myself increasingly pointed toward the seemingly limitless potential found on the Internet. This sudden explosion in the way we can communicate ideas is spellbinding, and I enjoy the impossible task of trying to explore it fully.
In January of 2000, Ranger Marketing Communications was incorporated as American Proofreading Company. Rather than having employees that must be paid regardless of workload or suitability to current projects, we have a solid network of talented freelancers. Their combined talents make us ideally suited to handle most any communications-based project. We manage a complex corporate website for Schwarze Industries, Inc., as well as the Schwarze-sponsored American Sweeper Forum. This latter site includes the complete text of current and past issues of American Sweeper magazine as a component. In total, there are well over 1,500 files in the combined sites, and they include interactive bulletin boards and other enhancements.
In addition, we handle a variety of other projects as they surface. Frankly, though, I'd rather be outside gardening at my Pacific Northwest home.
Awhile back I was also honored by being selected by our County Commissioners to serve on their 20-person Citizens' Advisory Committee. This roundtable committee was charged with developing our county's comprehensive roadmap for future growth. The appointment resulted from my position as a co-founder and member of the Board of the environmental group Habitat Watch. My acceptance to join in this challenge has resulted in an ongoing investment of public service time which, if it actually does result in helping to shape how growth occurs in these parts for the next couple of decades, will have been worth it.
I also spent a year on the invitational advisory board for our area's newspaper, the Skagit Valley Herald. Over the course of the year, I learned lots more of the reasons why I wouldn't like to work under a daily deadline -- and to respect even more those who operate under those circumstances while trying to provide us all with balanced perspectives. A tough job.
As a professional writer, I am well aware that the introduction and the ending are traditionally considered to be the most important parts of stories. In this new medium of the Internet, however, there are no longer any real beginnings or endings to anything. The flow of information isn't static, but is rather a continuing saga in which the next chapter will be soon written - and then posted!
In the spirit of that emerging paradigm shift, I'll just say so long for now and invite you to stay tuned for more news as it comes along.
Cheers,


---
Questions or comments? Let me know.